William Hale's signature and seal 1807
Our Hale, Le Cocq, Hepher, Clark, Oliver and many more families Genealogy Pages
Welcome to our site. Please take a few minutes to look about - there is information on Hale Family genealogy records, the Hale One Name Study, and links to other Hale family sites, and also our own Hale and other family trees, with family photos and other genealogy records that we have found.
Our own Hale, Le Cocq, Hepher, Clark and Oliver Families
Hale Family - Our branch of the Hale family trace back to about 1770 when William Hale was born. Nothing is known of his early life or his marriage to Elizabeth. In 1790's they were living in the Digswell/Welywn/Tewin area of Hertfordshire before moving to Hertford, possibly via North London in the early 1800's. By 1807 William had come to Hertford, as in the summer of 1807 William leased land in Hertford from Capt. John Townshend (see Documents), and started Market Gardening there. He died in 1828, and his Will and Codicil (see Documents) give much information about his family and his business. Elizabeth, his wife, died in 1835. Together they had 9 children, 4 sons and 5 daughters (or possibly 10 chldren...). Many of the children lived in Hertford or nearby, or moved to Islington in North London. To date 45 of William & Elizabeth's grand children have been found! (More detailed family history.). William is burried in the grounds of the Chapel he attended in Welwyn and where some of his children and many of his grand children were christened. His son Daniel attended the chapel (some 8 miles from Hertford) til his death in 1884. A loving account of Daniel's life written by his daughter Hannah, has been found in The Gospel Banner. Robert's family ancestors

The current view is that the Hale family came from Therfield, Hertfordshire, as there is a young William Hale of the right age that is not claimed (yet) by other Hale lines (as shown on this site) or others believe William came from Rickmansworth, Hertfordshire. The research goes on....

.
Le Cocq Family believed to be Hugonauts from Manche in northern France moving to Jersey by the late 1700's and settling in Trinity, Jersey by 1797 and then to St. Martins and St. Helier in Jersey, and the Maret/Marett family from Grouville and St. Saviours, Jersey, dating back to c. 1540
Other families
Hepher Family a large farming family from Swavesey area in northern Cambridgeshire during the 1700 and 1800's.

Oliver Family a large farming family from Westoning / Flitwick and surrounding villages in Bedfordshire during the 1700 and early 1800's. Thomas Oliver moved to Hatfield Hyde, Hertfordshire in the mid 1800's. Some of his children movied to Stoplsey (near Luton) in Bedfordshire in the late 1800's. Here they farmed Stoplsley and Wigmore farms. One of his sons, James Oliver, founded the business that became known as AT Olivers, still in the Luton area.

Other family names researched include Troup, Marshall, Kingham, Tinsley, Wright, Searing, Bunker, Fox, Foxon, Tilzey, Chance, Field, Oliver, Curtis, Higgs, Watkins, Brett, Scammell, Tinsley, Litten, Wilkinson, Coe and Shoebridge.

The Kingham family of Liddlington, Westoning & Flitwick has been well documented in an earlier Kingham Website. This site is sadly no longer on-line so a copy is provided here.

Kings Walden Hale Family - a leading Hertfordshire family in the late 16th, 17th, 18th and first half of the 19th centuries. Robert Clutterbuck detailed their Pedigree in 1815 in his book 'History and Antiquities of Hertford'. They had estates across Hertfordshire, some of which it is believed the William Hale from our Hale family may have worked on in the late 1770's as the parishes where his children were christened all had Hale estates. Perhaps the two Hale families are linked? The Clutterbuck pedigree has been extended with additional data.

Hayter Family - The Hayter family has been traced back to a John Hayter and his wife Susanna born before 1700. Four of their seven (found so far) children were born in Melbury Abbas, Dorset. The will of John Hayter the Elder indicates that the family had some land/property. The family grew and spread into nearby Shaftsbury (being carpenters, wheelrights and/or pub landlords) and nearby Cann. By the early 1800's Josiah Hayter had moved to Donhead St. Mary in Wiltshire via nearby Semley.

Josiah married Mary Scammell living in Chicklade in 1820 and they had a large family of twelve children. The photo on the left is of their 'Family Register' that was kindly rescued from a charity shop. Josiah did well for himself, a yeoman first leasing and then owning land in Donhead St. Mary. The house in which he lived in from at least 1825 is still lived in today. Josiah and Mary are burried together. Some from his children moved to London in the mid 1800's.

One branch of the Hayter family, Jeremiah and Sarah Hayter, emigrated to Austrialia in the mid 1800's. Their life and their children's lifes have been recorded in a book.

The Wright Family are traced back to John Wright of Kent born in c.1476. He was King Henry VIII's steward and purchased / was granted Plowland Hall in Welwick and land in Holderness, Yorkshire. Two of his grandsons, John and Christopher are infamously linked to Guy Fawkes and the Gunpowder plot in 1605. The family has been traced from Yorkshire, to North Wales, to Northamptonshire before finally settling in London. A current family member has helped answer some Wright Family genealogical questions through DNA testing.

Robert Hale October 2005 (last updated July 2012)


The Wright Brothers






Iris Hayter
Photo Exchange
Photo Exchange is where photographers across the world can offer their free services to take pictures of local places on request to help other's genealogy research. Click here for all the details


Our Families

Hale Family History write-up (ongoing!). This details the family, from Welwyn, Hertfordshire (late 1700's) to Hertford (1800's).



The Le Cocq Family is traced from France to Jersey, with all Jersey Le Cocq families followed through the 19th & 20th century census returns


Kings Walden Hale The family free of the Hale Family of Kings Walden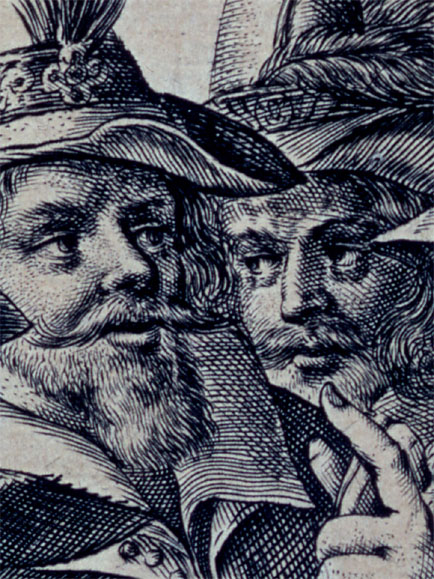 Wright Family The Wright Family story, from 12th to 21st Century.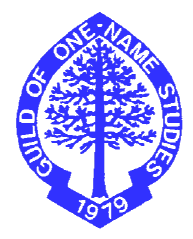 Hale One Name Study - geneaology data collected about the Hale family, forming the basis of this One Name Study.



Old Maps - A selection of old maps connected with the Hale family.


Hale Family With Today's Birthday
Unleaped Crowtall
1597
Biddenden, Kent, ...
~ 1 member of our family was born on this day ~
Query ERROR: SELECT personID,firstname, lnprefix, lastname,birthdate,gedcom FROM tng_people WHERE birthdatetr != '0000-00-00' ORDER BY birthdatetr LIMIT 1